Welcome to FunkyTshirt.com
As you can see, this newly incorporated website is undergoing changes on a daily basis.
Where products are shown, they are freely available for sale or creation of your own designs.
We shall be adding many more designs over the coming months so please bookmark us and keep checking on updates.
We hope you like what you see and have fun designing your own TShirts with slogans, photo's or even embroidery with our stock designs.
If you need any help or have a design for us, please contact Simon through our contact page.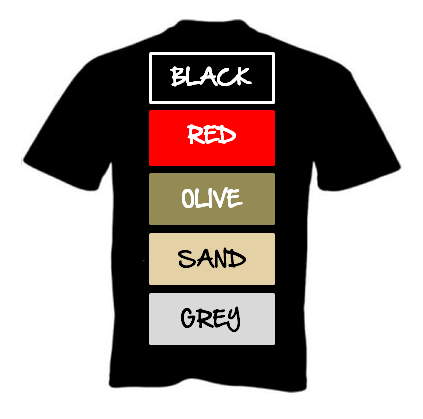 Although displayed in black, we have a choice of T Shirt colours to choose from